From the summer of 2015  San Vincenzo is: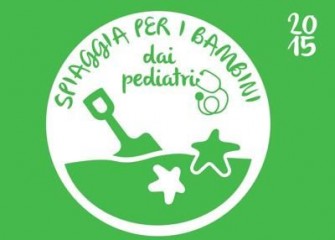 Bathing establishment La Barcaccina
Perfect for your Holiday!
Located on the Etruscans coast  in the south  of San Vincenzo, with a splendid view of the Populonia promontory, "The Barcaccina" bathhouse is perfect for your holiday.
The sea with a sandy bottom shallow bottom and crystal clear water, it's ideal for the children and for the tranquility of the parents.
The restaurant with a terrace with a panoramic view, right in front of a woodland with a secular maritimes pine, perfect for relaxing and chilling out.
The small but well stocked bar offers daily sandwiches and cold appetizer, served in the relaxing terrace.
The center of St. Vincent is easily accessible by bicycle path, located at 200 metres down the Principessa Road.
Starting from 2010, with the change in ownership the whole  bathhouse "The Barcaccina" was completely refurbished , with new sun umbrellas, deck chairs  and sunbeds.
Ideal for bathing children

Sea from the sandy bottom with low and transparent waters